ReadAir Mechanical Inc. has been providing quality heating, ventilation and air conditioning/refrigeration (HVAC/R) service and installation since 1981.
It has been our commitment for the last 40 years to provide our customers fairness, honesty and uncompromised service. Thank you to all our valued customers over the past many years and thank you for visiting our site. We look forward to your business over the next 40 years and beyond.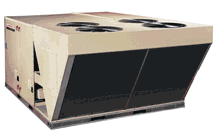 ReadAir Mechanical works with a number of quality, high-end equipment suppliers in order to meet your every need.